I made this gryphon head to demonstrate my skills and intended to put him up for auction at Further Confusion 2015, but something came up and I'm not able to attend the Con. Until I can take him to another convention, he's up for immediate sale at $550. He'll fit a head about 23″ around or less (I have a 23″ noggin and he fits snugly) and if you wear glasses, they won't fit. He's made of light, breathable foam and has a moveable jaw made of formed plastic, features duct-sight (you see through screened ports under the eyes), excellent airflow through the nostrils of the beak, the eye-ports and the mouth, and there is a hidden zipper and snaps in the back.
The buyer of our handsome guy will have the option to also commission a partial or full suit to go with the head: that's hands, feet, wings, tail and/or full bodysuit. I have two yards of "feather" fur in similar colours that would great with this fellow!
Contact me if interested, or check out my SquareUp store!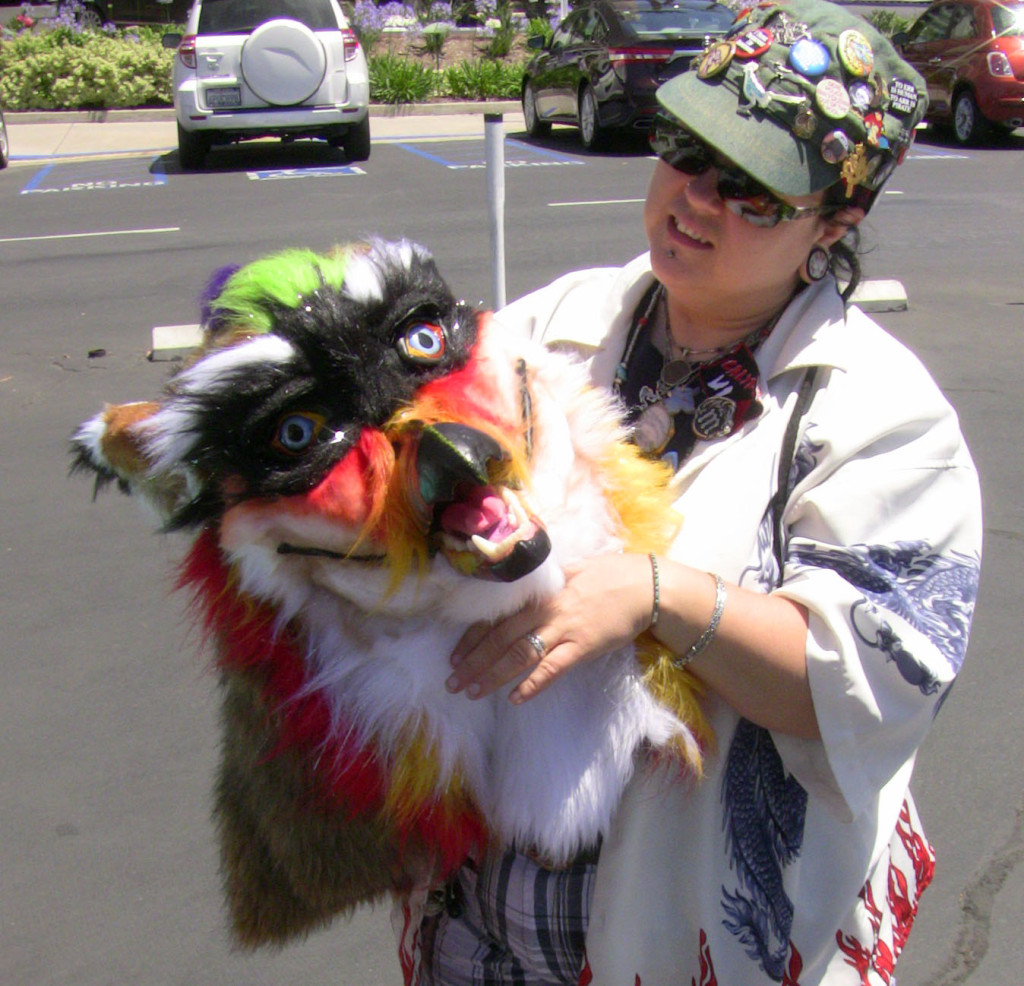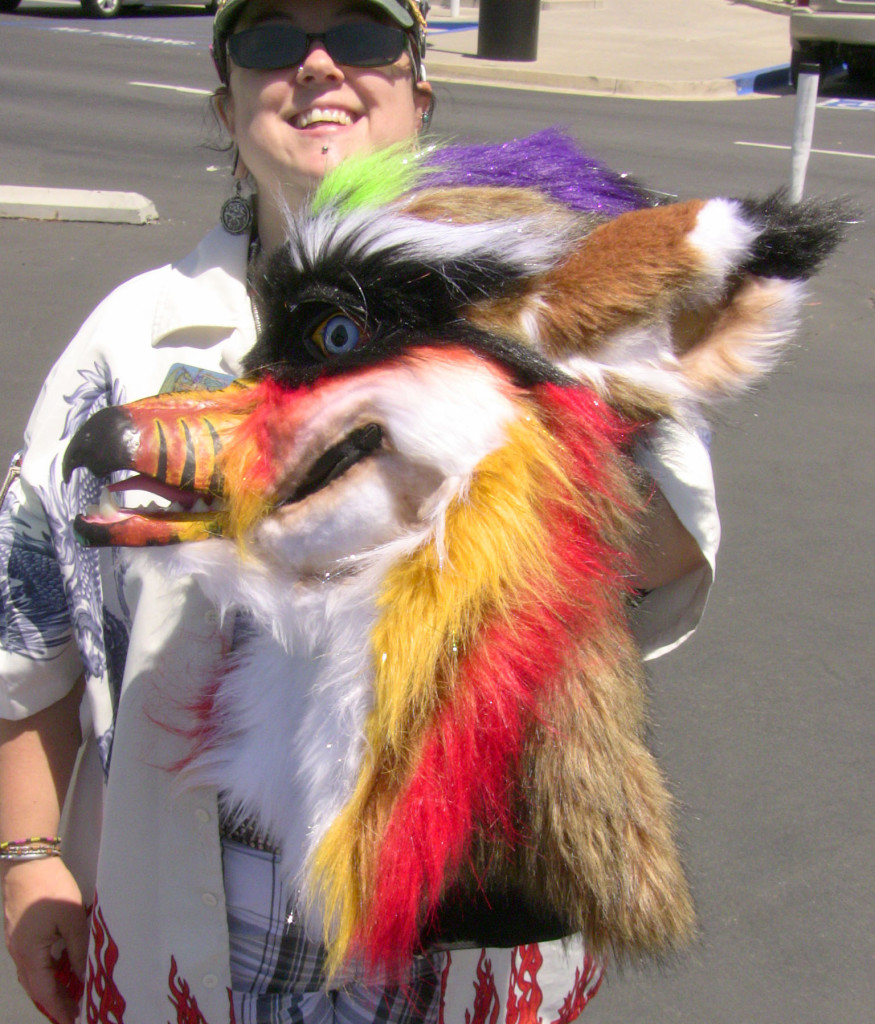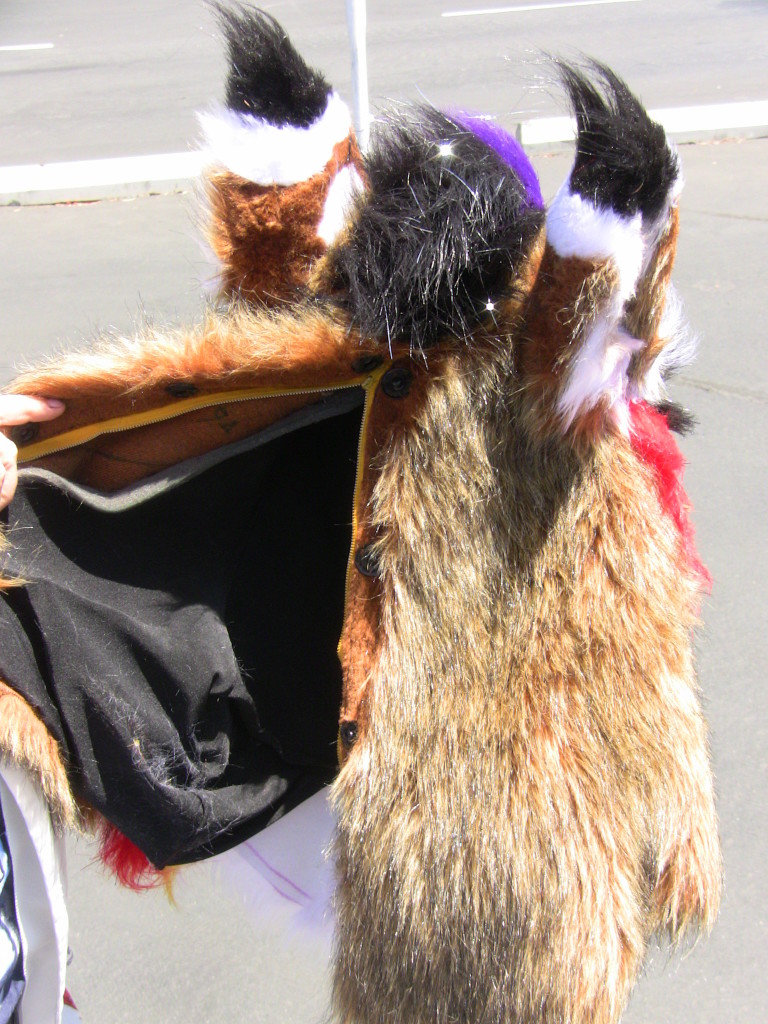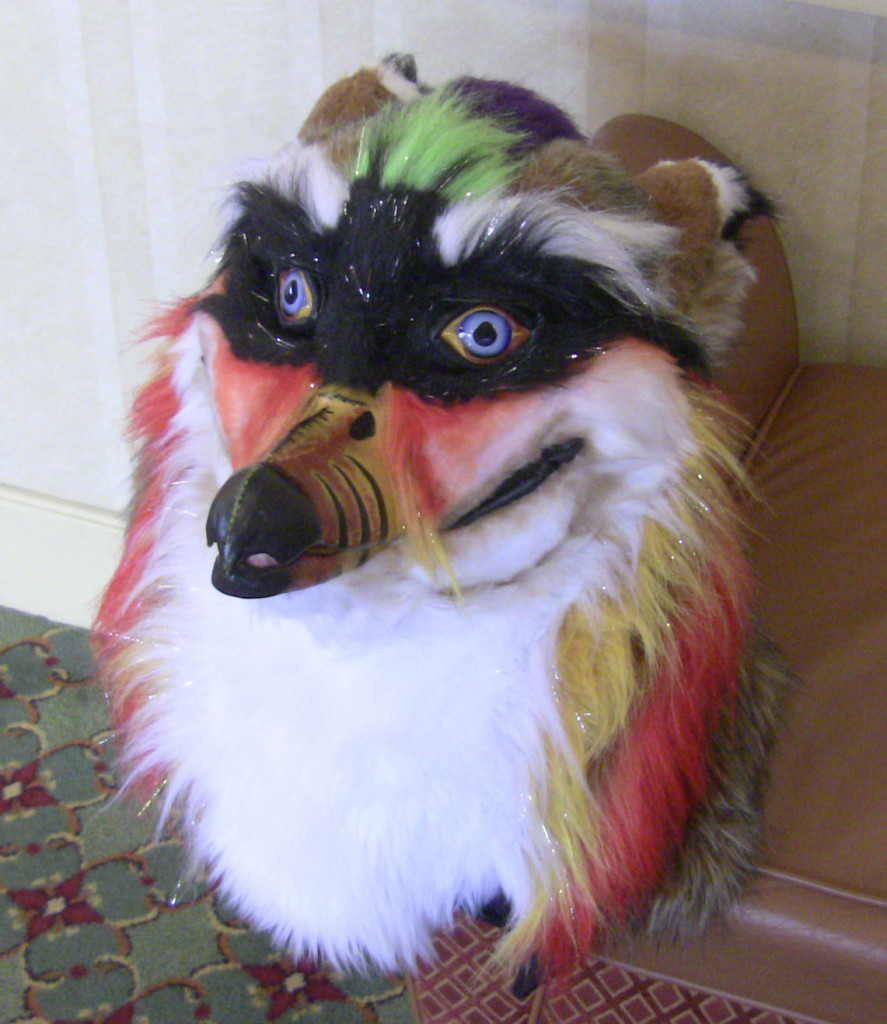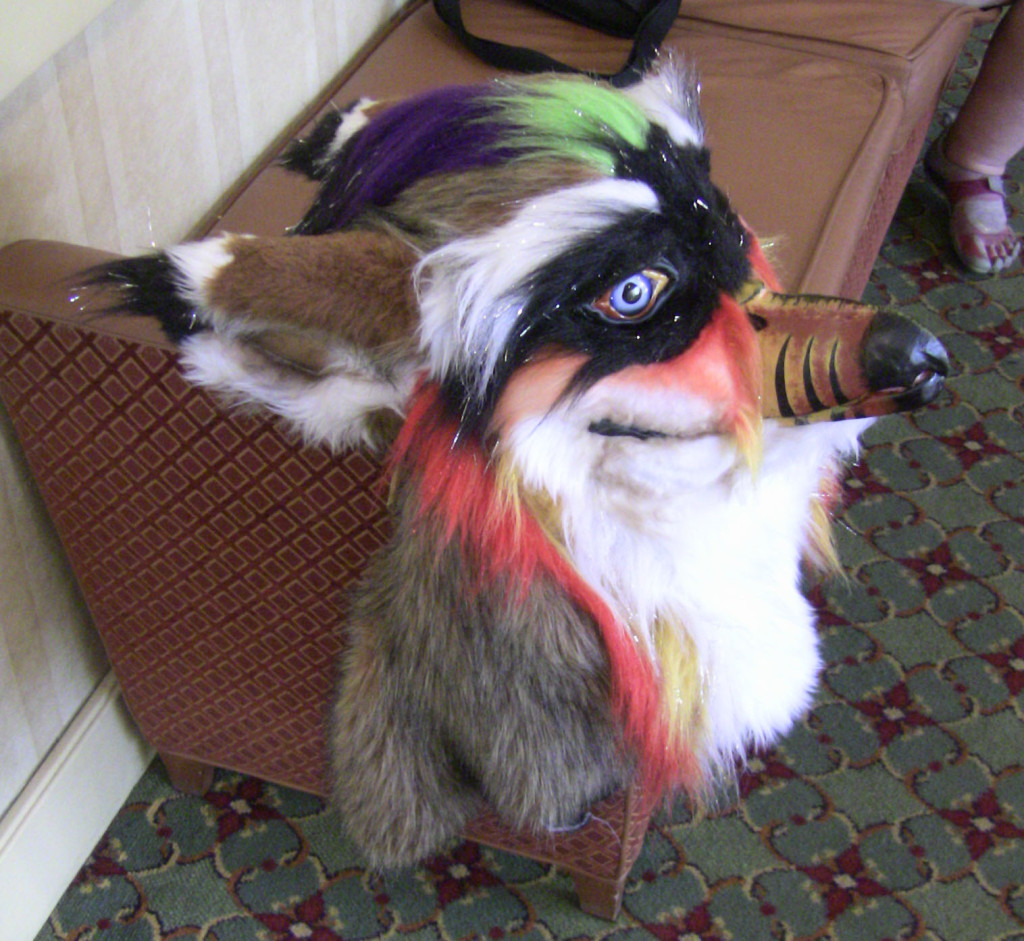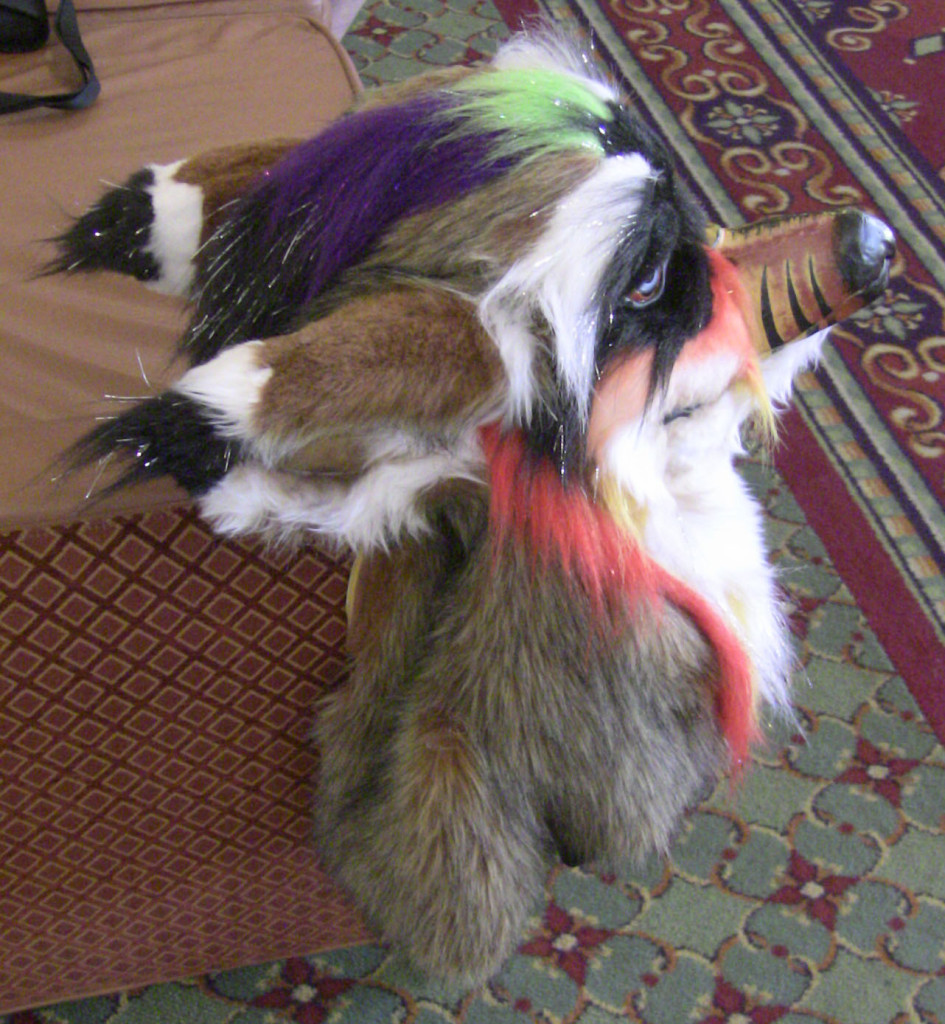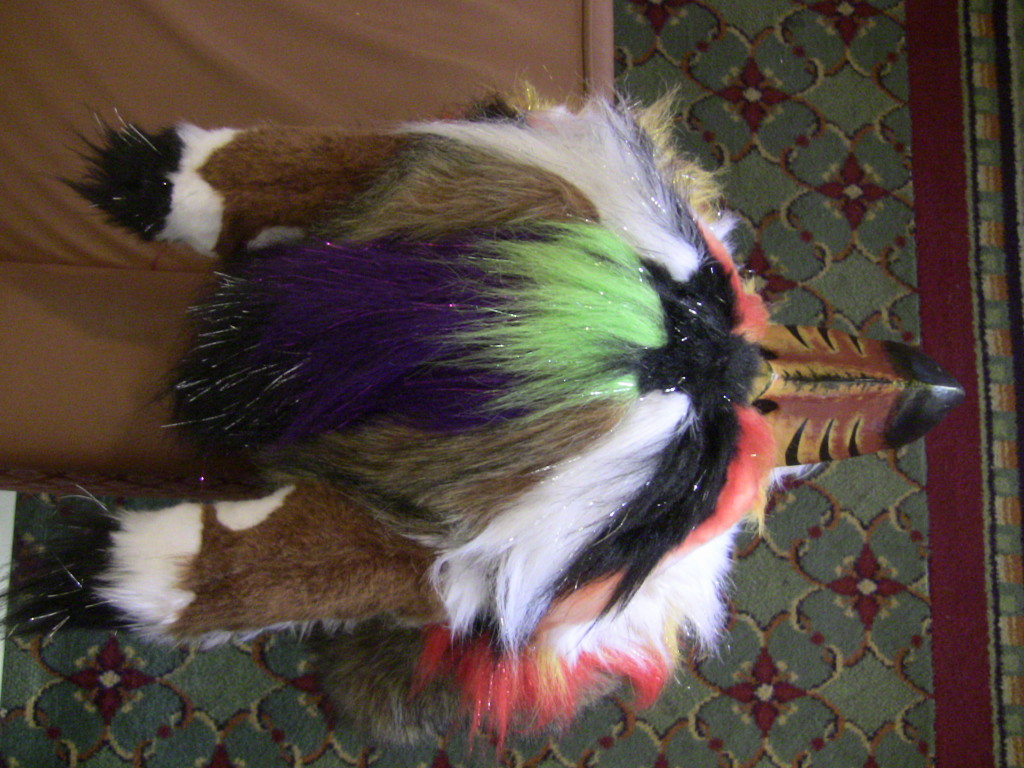 Interested? Contact me.